~ est. 1953 ~
Farm & Forest School, Outdoor Camp, & Party Venue
on 10 acres in the Holiday Hill - Glynlea Neighborhood in the Southside area of Jacksonville.
LEARN MORE
Happy Acres Ranch is a
Providing quality childcare for over 65 years
A hidden gem in Jacksonville
Covered in beautiful ancient live oak trees and bordering the ecologically-sensitive Silversmith Creek, Happy Acres Ranch sits on 10 beautiful wooded acres in the Holiday Hill – Glynlea neighborhood in the Southside area of Jacksonville. Our property and buildings create a relaxed, country atmosphere that is centrally located in the heart of the urban area we serve.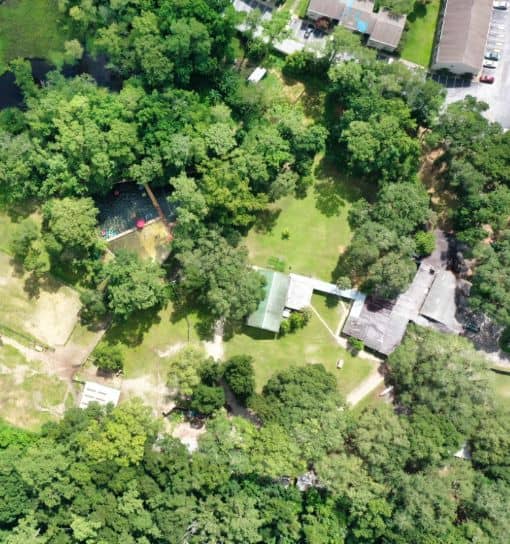 Happy Acres Ranch can be used for a variety of occasions. In the past we have hosted school field trips, weddings, family reunions, and more! At Happy Acres Ranch, we are proud to offer our unique space for whatever event you may have. 
History and Accreditation
Happy Acres Ranch was founded by Marion Scarborough in 1953. The property consists of 10 acres extending from Crane Ave. to Silversmith Creek. The camp has been accredited by the American Camp Association since 1966.
Playgrounds and fields spanning
preschool-only outdoor play areas
Over 50 days of
summer adventure!
The Summer Camp program is divided into 10 different themed weeks. Each week has daily special events and new activities. All campers are eligible to take a lesson in any one (or all!) of our program areas.
Come join us to Play, Learn, Discover and Grow!
Ready to have an amazing adventure?